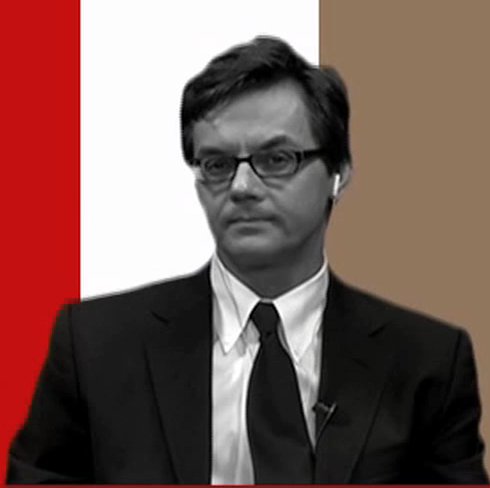 Richard explains the story behind the Facbeook gay kiss controversy over on Boing Boing in:
Richard Metzger: How I, a married, middle-aged man, became an accidental spokesperson for gay rights overnight
"Since just last Friday, the above photo [
obviously not the above photo I have used, that is a pic of Richard, I'm just sick to death of that bloody Eastenders pic!
- Niall], a publicity still from the popular BBC soap opera "EastEnders" has become the emblem of an utterly unnecessary Facebook scandal. One that's already gone international and one that I, personally, I am tangentially involved in. I say unnecessary because it never should have happened in the first place, but let me state this at the beginning of this for those of you--you know who you are-- who'll just read the first two paragraphs before zipping off to write something snarky in the comments: I do not personally believe that the Facebook corporation is in any way homophobic. Not even in the slightest. Okay?
Now that I've got that out of the way, here is what happened and why some people might think that they are:"

Read all about it!